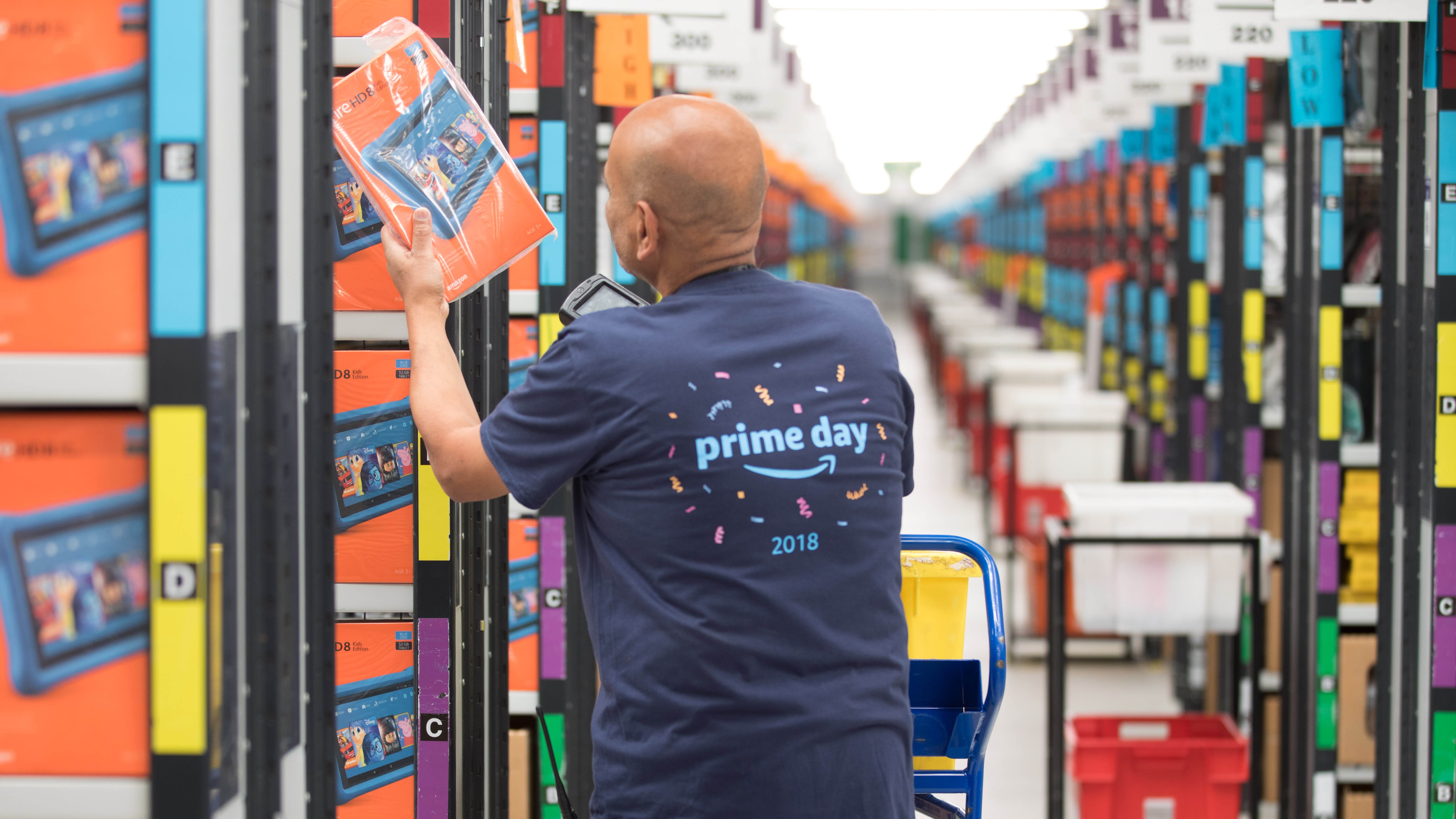 Amazon Prime Day begins at 12pm today, prepare for dealmageddon
Amazon Prime Day begins at midday today, with a million Prime deals going live across the world in what will almost certainly be 2018's biggest shopping day this side of Black Friday.
Prime Day is actually already live in India and for the first time Australia, so if you want to get a sneak peak as to what the deals might be, take a look at our deals roundups for those regions!
So what can we expect from Prime Day in the UK and US? We've actually seen the deals already but we're sworn to secrecy on pain of death so we can't tell you about most of them.
Amazon's Prime Day homepagesUK homepageUS homepage
What we can say though is that you can expect cheapest ever prices on plenty of the Amazon devices, so if you have an eye on any of them then you're not going to be disappointed with today's prices.
There are also plenty of deals going live on 4K TVs, laptops, smart home gear, fashion, alcohol, baby stuff, toys, mobile phones and honestly pretty much every product category you can imagine. Keep your eyes peeled for a special Nintendo Switch deal as well.
Of course, with literally a million deals to trawl through you might want a bit of help zeroing in on the best stuff. After all, while many of the deals will be great prices on mega products, some of them are great prices on slightly obscure products you may never have heard of.
That's why TechRadar is running deals round-ups in the US, UK, India and Australia, so you can find the best products and the best deals. If it's not a good deal, you won't see it on TechRadar.
So check back with TechRadar at midday in the UK or 3pm ET in the USA and we'll beam all the best deals directly into your prefrontal cortex.
The best Amazon Prime Day deals in the UK 2018The best Amazon Prime Day deals in the US 2018The best Amazon Prime Day deals in Australia 2018The best Amazon Prime Day deals in India 2018