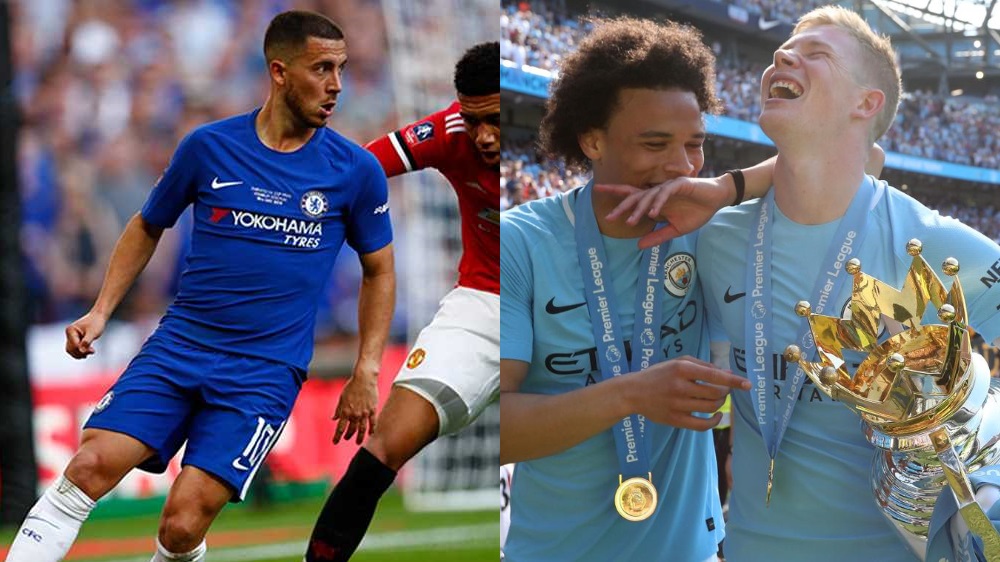 Chelsea vs Manchester City live stream: how to watch the Community Shield online
This weekend's biggest football game is the Community Shield match that will be a must-watch for Chelsea and Manchester City fans, as well as those who are still missing the World Cup. We'll tell you how to live stream the whole thing – no matter where on Earth you live.
The Community Shield is only played once a year, and both teams will want to add the trophy to their cabinets before the Premier League pressure kicks in next week.
Chelsea are here after winning the FA Cup back in May, while Manchester City are this year's Premier League champions so get to face them.
Both managers Guardiola and new Chelsea boss  Maurizio Sarri may use this to experiment ready for next week, but each also wants to win this to get their season off to the best possible start. Below you can learn about how to watch the game live from around the world.

Use a VPN to live stream Manchester City vs Chelsea from anywhere
It's no big surprise to discover that a lot of countries don't have a broadcaster that's picked up the rights to show the Community Shield. The UK is the exception (more details on which below), but if you're somewhere that isn't showing it then you can use a VPN to login to a region that is broadcasting the game. And it's really easy to do:

How to stream Chelsea vs Manchester City live in the UK 

How to watch Man City vs Chelsea in the US
If you live in the US, there's no super easy way to watch the game live. It is being broadcast, but through SiriusXM FC, which is a dedicated soccer radio station so you'll only be able to listen to the action.
If you're dedicated to watching the game live, we'd recommend pairing one of our favorite VPN recommendations with one of the other live streams on this page to see the action first.

How to watch Man City vs Chelsea: Australia live stream 
Those who live in Australia won't be able to watch the action easily either, which is a shame but if you want to watch the game live you can always use one of the VPN recommendations on this page. That said, you'll also need to find a way to watch BT Sport with that VPN though and that may be much easier said than done.