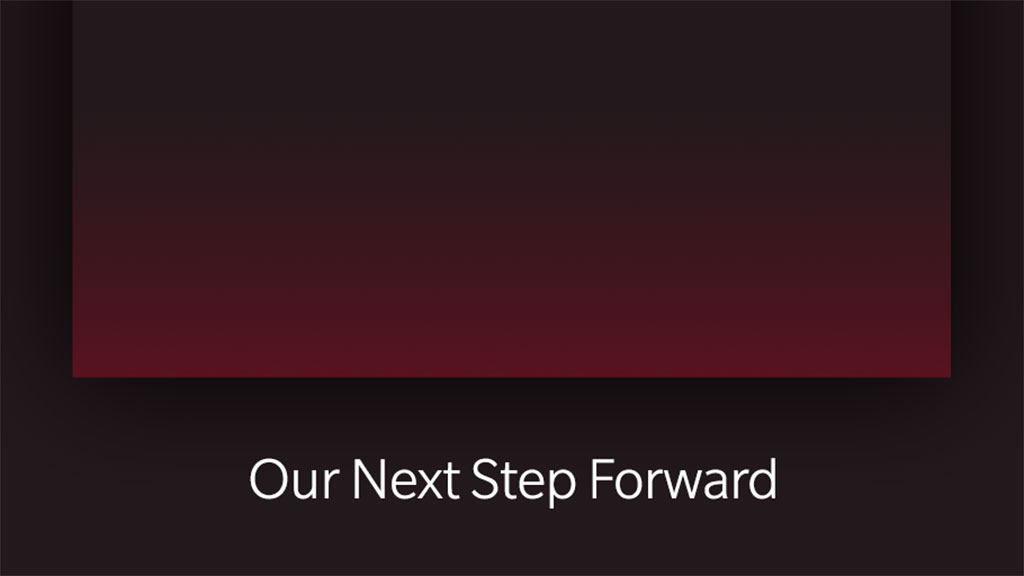 OnePlus will add a smart TV to its lineup next year
Having gone from strength to strength with its stellar OnePlus 5T and OnePlus 6 smartphones, the Shenzhen-based OnePlus is looking to take its business to the next level with a proposed smart TV release for 2019.
CEO Pete Lau took to the official OnePlus forums to announce the entertainment device, stating that the company is "building a new product of OnePlus' premium flagship design, image quality and audio experience to more seamlessly connect the home." He continued, "We call it: OnePlus TV."
In the announcement, which was accompanied by a teaser image emblazoned with the words "Our Next Step Forward", Lau declares that the company wants "to bring the home environment to the next level of intelligent connectivity," stating that "TV has the potential to be so much more than where you watch your favorite shows."
Experience the intelligence
Citing its past five years of experience in smartphone manufacturing and operating system development as the basis for its entry into the living room, the company plans to put its knack for "simplicity, efficiency, and intelligent functionality" to good use in the TV's creation — and that's only the beginning.
"Over the next five years, developments in 5G and Artificial Intelligence will offer an even greater canvas to brainstorm how to improve life as we know it," said Lau, further stating that "In continuing our relentless exploration of improving the world around us, we would like to take the first step in building a connected human experience." 
At present, it's unknown whether the manufacturer plans to release the OnePlus TV outside of its native China, though it's probably safe to assume that it'll be sold in same territories where the company currently sells its phones. 
OnePlus 6T release date, price, news and leaks