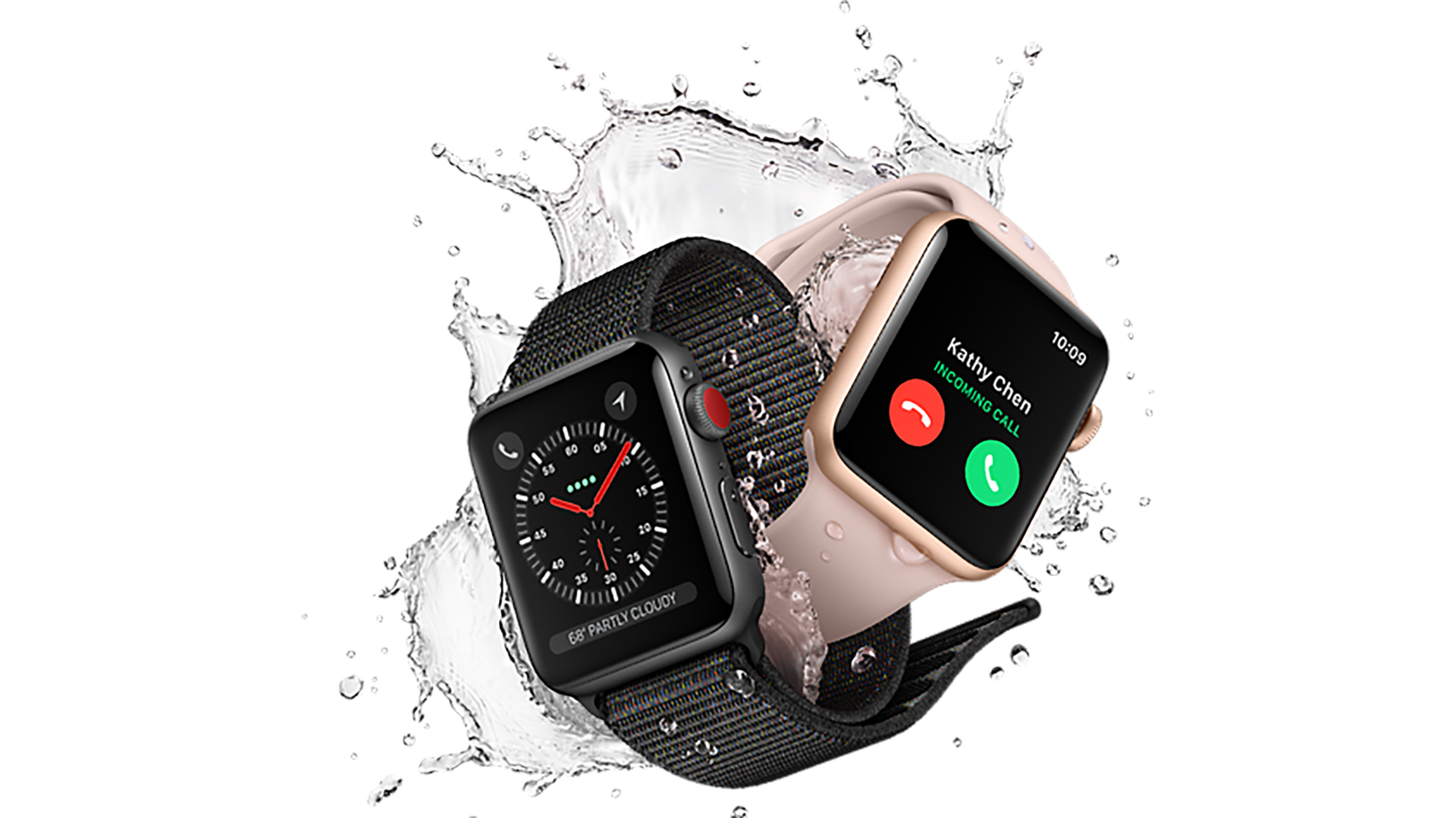 Apple Watch 4 is rumored to have a bigger screen, and here's how big it could be
Trusted Apple analyst Ming-Chi Kuo has previously claimed both variants of the next Apple Watch will come with bigger screens, but now he has shared his first information on the exact display specs.
Kuo has said in a new report that the smaller Apple Watch will now have a 1.57-inch screen while the larger variant is going up to 1.78 inches. For context, the Apple Watch 3 comes with either a 1.31-inch or 1.54-inch display depending on what model you buy.
Kuo repeats the fact these new screen sizes aren't likely to increase the overall size of the device. It's thought that Apple will be slimming down the bezels to fit in these slightly larger displays.
Extra screen on an already small and slim device like the Apple Watch will be a big benefit for anyone looking to upgrade, and the report also claims there are set to be some improvements for heart rate monitoring.
We don't know any more about the exact heart rate improvements yet, but considering the launch date for the Apple Watch 4 is expected to be in September we don't have a huge amount of time to wait.
Bigger screens for everyone
The report from Kuo also suggests the next iPad Pro will come with a larger screen too, so the 10.5-inch model will be increased to 11 inches.
It's expected Apple will achieve this by losing the physical home button from the bottom of the device and then putting in Face ID technology so users can still unlock the tablet speedily and securely.
On top of that, Kuo also believes Apple will be ready to start selling the new Airpower wireless charger at the end of the year alongside an updated version of its headphones that we're currently calling the Apple Airpods 2.
With Apple likely to be hosting an event in September for the announcement of what we expect to be called the iPhone XI, it may be we see the Apple Watch 4, iPad Pro 3, Airpower charger and Apple AirPods 2 launch at the same time.
Everything you need to know about the Apple Watch 4… so far
Via Phone Arena